---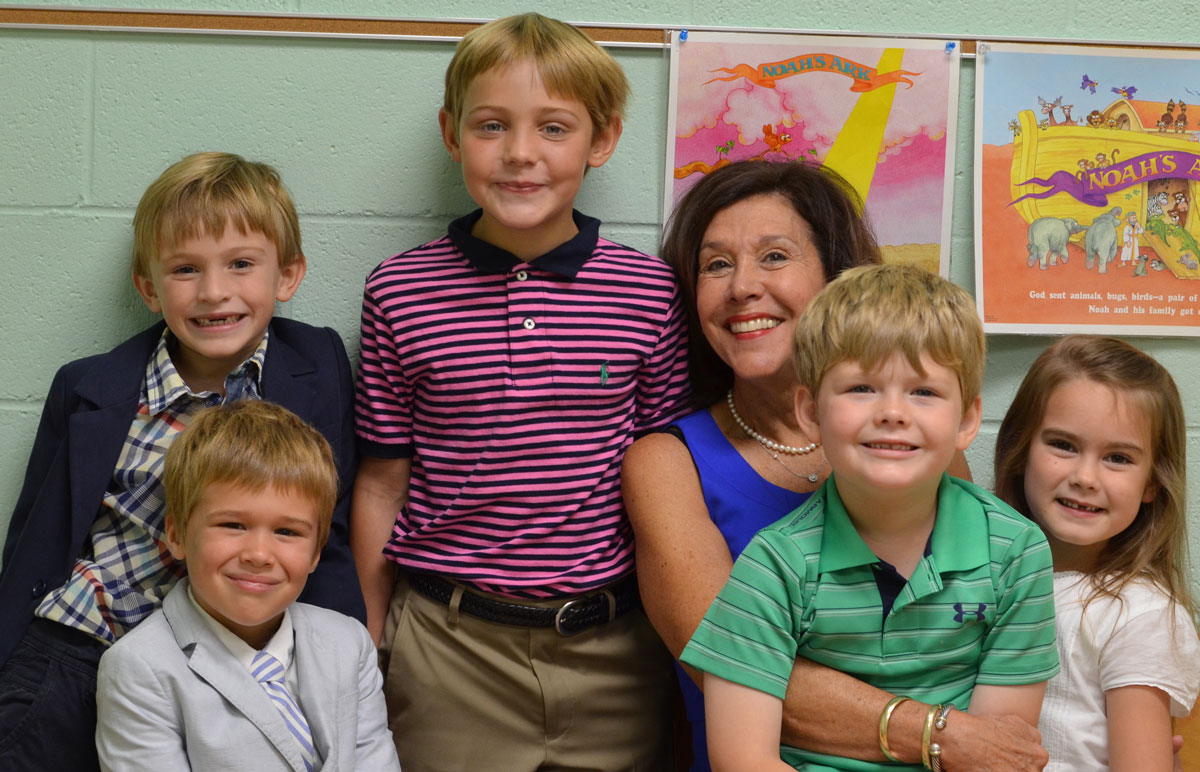 Children
Our desire is to provide the best environment to show the love of Christ, to teach children how to "grow in the grace and knowledge of our Lord and Savior Jesus Christ," and to teach them of His forgiveness and restoration. This begins with men and women who love the Lord and have a passion for serving Jesus Christ. This is seen especially through serving in the areas of teachers and coordinators of our Children's Ministry. We believe the Bible teaches primarily, but not exclusively, that responsibility for raising a legacy of faithful believers rests with parents. The church has the responsibility for the care of a child's spiritual development while at the same time helping parents learn how to develop their biblical roles. There are two main areas of ministry, nursery and elementary, which includes pre-school. The nursery ministry is very important and touches many ministries of our church body, whereas the elementary ministry focuses on the discipleship of our children. Both areas function to support the body life of our church whether on Sunday morning or throughout the week. The Children's Ministry is committed to advancing the Kingdom of God in the hearts and minds of kids through partnering with parents. We will provide opportunities for children to:
ENTER into a relationship with Jesus Christ, Lordship
EMBRACE His truth in their hearts and minds, Discipleship
ENGAGE in worship and instruction in God's Word, Congregational Life
EXTEND the kingdom of Christ, Missions
The Children's Ministry supports the work of the church in advancing the Kingdom throughout the Shoals and beyond.
Children's Ministry
The Sunday School at First Presbyterian teaches the Show Me Jesus curriculum by Great Commission Publications. Children's Sunday School provides classes for ages 3 years to 6th grade. They meet downstairs in the church from 10:45-11:30 and are divided into 4 groups by age. The younger children will have a combined snack and music time and then go to their separate classrooms for an interactive Bible teaching time. On Wednesday nights, our children ages 4 – 6th grade meet from 6:00-7:00 pm in the downstairs of the church. They begin with a time of singing and divide into 2 classrooms. The younger students learn about Bible stories and talk about Scripture through games, activities, and memorization. The older students are taught the Children's Catechism and work on committing it to memory in able to give answers to questions in the faith. Each summer the Children's Ministry holds a week long Vacation Bible School program typically in the first full week of June. Please check the church calendar and bulletin for more information.